See Dr. Lieberman's UCSF Faculty Webpage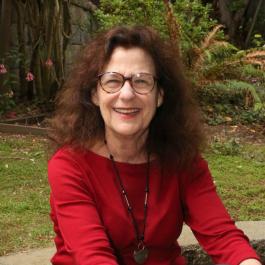 Dr. Lieberman is the Irving B. Harris Endowed Chair in Infant Mental Health and Vice Chair for Academic Affairs at the UCSF Department of Psychiatry, and Director of the Child Trauma Research Program. She is a clinical consultant with the San Francisco Human Services Agency. She is active in major national organizations involved with mental health in infancy and early childhood. She is past-president of the board of directors of Zero to Three: National Center for Infants, Toddlers and Families, and on the Professional Advisory Board of the Johnson & Johnson Pediatric Institute. She has served on peer review panels of the National Institute of Mental Health, is on the Board of Trustees of the Irving Harris Foundation, and consults with the Miriam and Peter Haas Foundation on early childhood education for Palestinian-Israeli children.
Born and raised in Paraguay, she received her BA from the Hebrew University of Jerusalem and Ph.D. from Johns Hopkins University. This background informs her work on behalf of children and families from diverse ethnic and cultural origins, with primary emphasis on the experiences of Latinos in the United States.
Dr. Lieberman is currently the director of the Early Trauma Treatment Network (ETTN), a collaborative of four university sites that include the UCSF/SFGH Child Trauma Research Program, Boston Medical Center, Louisiana State University Medical Center, and Tulane University. ETTN is funded by the federal Substance Abuse Mental Health Services Administration (SAMHSA) as part of the National Child Traumatic Stress Network, a 40-site national initiative that has the mission of increasing the access and quality of services for children exposed to trauma in the United States. Her major interests include infant mental health, disorders of attachment, early trauma treatment outcome research, and mental health service disparities for underserved and minority children and families. Her current research involves treatment outcome evaluation of the efficacy of child-parent psychotherapy with trauma-exposed children aged birth to six and with pregnant women involved in domestic violence. As a trilingual, tricultural Jewish Latina, she has a special interest in cultural issues involving child development, child rearing, and child mental health. She lectures extensively on these topics nationally and internationally.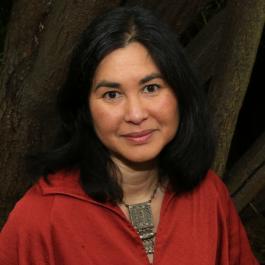 Dr. Ghosh Ippen is the Associate Director and Dissemination Director of the Child Trauma Research Program at the University of California, San Francisco and the Early Trauma Treatment Network, a member of the National Child Traumatic Stress Network (NCTSN). She has worked on seven longitudinal studies and has conducted treatment outcome research on the effectiveness of psychosocial intervention programs with Spanish-speaking children and parents. She is co-author of
Losing a Parent to Death: Guidelines for the Treatment of Traumatic Bereavement in Infancy and Early Childhood
(2003), director of the NCTSN Measure Review Database, and producer and director of
Vale la Pena Recordar
, a Spanish language video on childhood traumatic grief. As a first-generation East Indian/Japanese American, she is committed to examining how culture and context affect perception and mental health systems. She authored the chapter "The sociocultural context of infant mental health: Towards contextually congruent intervention," which is part of the 3rd edition of the
Handbook of Infant Mental Health
, and co-authored the chapter "Rainbow of tears, souls full of hope: Cultural issues related to young children and trauma," which discusses the importance of incorporating a cultural focus when working with young children who have experienced trauma. She serves as the co-chair of the Cultural Competence Consortium of the NCTSN.
In her spare time she bakes pies with her 11-year old son. She is on a mission to bake 1000 pies in her lifetime and a pie in each of the 50 states.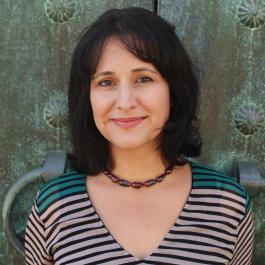 Dr. Hernandez Dimmler coordinates community-based mental health outreach services and evaluation at the Child Trauma Research Program. Born and raised in New York City, she received her B.A. from Columbia College of Columbia University in New York where she majored in psychology and the biological sciences. She moved to the San Francisco Bay Area to complete her Ph.D. from the University of California, Berkeley in clinical science and community psychology. Her graduate training was funded by the National Science Foundation Graduate Research Fellowship, Chancellor's Opportunity Fellowship, Spencer Foundation Dissertation Fellowship and a UC Dissertation-year Fellowship. Her dissertation was titled "Parent Expectations, Knowledge of Student Performance, and School Involvement: Links to the Achievement of African American and Latino Children." Her predoctoral internship training was at the APA accredited Clinical Psychology Training Program in Public Service and Minority Mental Health at the University of California, San Francisco. She completed a postdoctoral fellowship with the Community Academic Research Training Alliance at the University of California, San Francisco. During both her pre- and post-doctoral fellowships, she received clinical training in child-parent psychotherapy at the Child Trauma Research Program. Her research to date has focused on parenting qualities in relation to children's academic and social competencies, such as parenting factors that predict to achievement and cognitive gains in underserved, ethnic minority students from low-performing elementary schools. As a bi-cultural, bi-lingual Cuban-American from New York City, she is particularly invested in promoting urban children's socio-emotional and academic development through community and school-based preventions and interventions for low-income families.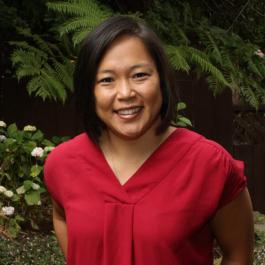 Ann Chu is an Assistant Clinical Professor at the University of California, San Francisco (UCSF) and Associate Director of Dissemination for Child-Parent Psychotherapy (CPP) at the UCSF Child Trauma Research Program. As Associate Director of Dissemination, Dr. Chu works with the CPP Dissemination and Implementation Team to train community providers in CPP, standardize CPP training model components, and develop dissemination tools that can further the implementation of CPP. She is interested in bringing trauma-informed principles and CPP-based interventions (e.g., Attachment Vitamins) to child serving systems such as primary care, childcare/early childhood education, and child welfare. She is currently working with research partners to evaluate the effectiveness of Attachment Vitamins and whether CPP works for children with exposure to specific types of trauma such as sexual abuse and traumatic bereavement. Her research to date has examined how trauma impacts vulnerable populations such as young children, youth in foster care, and survivors of childhood sexual abuse. Throughout these activities, she maintains a commitment to improving the quality of care for young children and their families. Dr. Chu received her PhD in Clinical Psychology from the University of Denver and is a Licensed Clinical Psychologist in California. She has previously held a faculty position at the University of Denver and served as Program Director at A Better Way, a non-profit agency providing services to children and families involved in the child welfare system in the San Francisco Bay Area.
Dr. Vilma Reyes is an Assistant Clinical Professor at the University of California, San Francisco in the Child Trauma Research Program. Since 2009, she has been providing Child-Parent Psychotherapy (CPP) services, training, clinical supervision, consultation and coordinating community-based mental health outreach services and evaluation. She is a national trainer in CPP and has co-authored articles and chapters on CPP theory and application.
Dr. Reyes developed a CPP-based group intervention, Building Bridges, which has been applied and researched in several community settings including 7 family shelters across 3 counties in the Bay Area, CA. This intervention was adapted to the displaced community in Bogota, Colombia and the Afro-Colombian community in Tumaco, Colombia. This adaptation, Semillas de Apego, is being researched in two randomized controlled studies with a sample size of over 1,200 families. Dr. Reyes has presented this research at national and international conferences, including the International Society for Traumatic Stress Studies.
In addition to her Doctorate degree in Clinical Psychology, Dr. Reyes has also earned a Master of Arts in Education and has experience offering consultation, supervision and training in trauma informed systems in school-based settings. Dr. Reyes is an immigrant from Peru and is devoted to increasing access to trauma informed services for Latinx immigrant families. She has done several lectures in national conferences on the intersection of immigration and trauma; with a focus on asylum seekers and refugees exposed to armed conflict, systemic oppression and racism.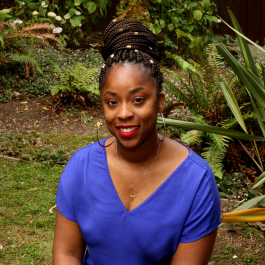 Ms. Mays is Clinical Social Worker and Clinical Supervisor on staff at the UCSF/SFGH Child Trauma Research Program. She provides clinical services to children and families, supervision to clinicians in training, and is a national trainer for the dissemination of Child-Parent Psychotherapy. Markita earned her BA in Human Biology at Brown University, with an emphasis on African Studies, and her Master's degree in Social Work, focusing on Children, Youth, and Families from California State University, East Bay. In 2018, Ms. Mays co-developed EMBRACE,
 an integrated behavior group perinatal care model for Black Families at UCSF in partnership with reproductive medical providers from the National Center of Excellence in Women's Health. Ms. Mays is committed to understanding the intersection and intergenerational patterns of race and trauma for African American families and communities and has a special interest in healing interventions rooted in spiritual/indigenous practices and traditions.
In addition to direct service and clinical training, Markita has pursued advocacy on behalf of children of incarcerated parents. She is the co-Founder of the Alameda County Children of Incarcerated Parents Partnership (ACCIPP), which is a regional coalition focused on those who work with or are concerned about children of incarcerated parents. In her work with ACCIPP, she served as a consultant with Sesame Street on the development and implementation of their toolkit, Little Children, Big Challenges: Incarceration.
Ms. Mays was recognized by UCSF for her leadership in social justice by being awarded the 2015 UCSF Chancellor Award for Dr. Martin Luther King, Jr. Leadership and served as a Dean Diversity Leader (2016-2018) for the UCSF School of Medicine Differences Matter Initiative.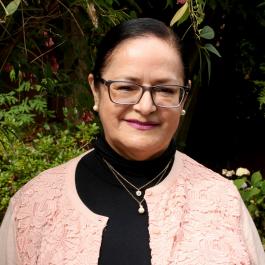 Gloria Castro, Psy.D. is a clinical psychologist and Certified Sexual Assault Counselor. Dr. Castro was granted the Fraiberg-Harris Fellowship to complete her postdoctoral training at the Infant-Parent Program, UCSF. Dr. Castro's clinical work has focused on infant mental health and mental health daycare consultation. She has experience conducting comprehensive psychological assessments and developmental neuropsychological assessments for children ranging in age from infancy to adolescence. Dr. Castro is currently working at Child Trauma Research Program on the implementation of Child-parent Psychotherapy during pregnancy and the perinatal period. Dr. Castro provides psychotherapy to pregnant women with history of traumatic experiences throughout pregnancy, labor, delivery and post-partum at Zuckerberg San Francisco General Hospital (ZSFGH), UCSF. She provides infant mental health services to families and newborns at the NICU and has provided mental health services at the High Risk Pediatric Kempe clinic at ZSFGH. She has worked with children, adolescents, and families in various clinical venues including Rape Trauma Services and North Peninsula Family Alternatives (YMCA), in San Mateo County where she developed and implemented a mental health program for immigrant families. She consults, supervises, and trains mental health providers who work with immigrant families and their children who have experienced significant trauma. Dr. Castro has a strong interest on the impact of immigration on family systems, the intergenerational transmission of trauma, and the impact of trauma on children's development. Prior to coming to the Infant-Parent Program and Child Trauma Research Program, she worked at the Children's Hospital, National Medical Center in Mexico City and at the National Autonomous University of Mexico (UNAM).
She has presented on national and international conferences, and forums on the topics of parenting in a different culture and on the impact of immigration on the sense of self and motherhood identity. In addition to her work at UCSF, Dr. Castro has taught at Argosy University, American School of Professional Psychology. She also served on the Advisory Board.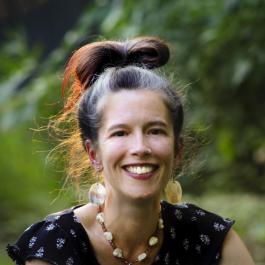 Barclay Jane Stone is on staff at the UCSF/SFGH Child Trauma Research Program as a staff psychologist in the Tipping Point Community Mental Health Initiative, focusing on the Transitional Aged Youth/Adult track of the program. As staff, Barclay provides clinical supervision and co-facilitates the Trauma and Multicultural Seminar. As a liaison with the Tipping Point Community Mental Health Initiative, Barclay provides on-site trauma-focused therapy and capacity building at community-based partnership programs including Homeless Prenatal Program and New Door Ventures.
Barclay earned her BA in Latin American Literature with a minor in Education at Dartmouth College. Graduate work in Latin American Literature (and the possibility of continuing to sit in cafes reading poetry) brought her from the East Coast to U.C. Berkeley. She received her master's degree and went on to teach Spanish and work in women's reproductive health locally and abroad until figuring out that clinical psychology was the career that would allow her to meld many of her interests.
Barclay received a doctorate in clinical psychology from the Wright Institute in Berkeley, CA. Her dissertation was titled "Acculturative Stress in Mexican Immigrant Women and the Nature and Role of Social Support." She completed her predoctoral internship and two years of postdoctoral fellowship at the Child Trauma Research Program at the University of California, San Francisco and then worked for 4 years as a staff psychologist at the UCSF Trauma Recovery Center, treating adult PTSD in victims of violent crime, refugees and asylum seekers. In her free time she loves to read, write, hike and spend time with friends and family.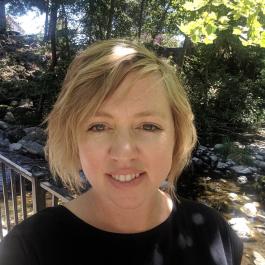 Brooke Kimbro joined our team as Dissemination Coordinator in 2019 after relocating to the Bay area with her family. For most of the past decade, Brooke served as clinical coordinator for a Boston area program that provided therapeutic services to children exposed to violence and their families. She brings working knowledge of dissemination and implementation of evidence-based practices, having completed several learning collaboratives in her career, including two in Child Parent Psychotherapy. Brooke is also a nationally registered Dance/Movement Therapist. In addition to work supporting the Dissemination Team, she also acts as the Project Coordinator for the Infancy/Early Childhood Mental Health Consortium and Attachment Vitamins Trainer. In her spare time she can be found hiking and relaxing at the beach with her husband and two young children.
---
Administrative & Research Staff
Tuesday Ray, Program Administrator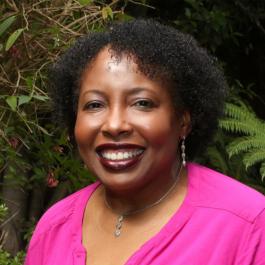 Tuesday Ray joined the Child Trauma Research Program in March 2016 as Program Administrator. After many years of doing project administration in the 
technology sector, she finds herself in a position that allows her to support clinicians in their effort to alleviate the impact trauma in very young children and their families and staff who offer training world-wide in creating trauma-informed systems. She studied International Busin
ess at San Francisco State University. When out of the office, she enjoys taking advantage of everything that the San Francisco Bay Area has to offer. She can be found wandering museums, attending plays, or exploring the many hiking trails in the area.
Belén Rogowski, Clinical Research Coordinator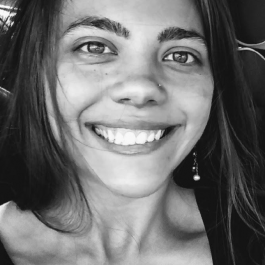 Belén Rogowski joined the Child Trauma Research Program in August 2018. As the Clinical Research Coordinator, she manages the submission of research protocols for Institutional Review Board approval, develops and maintains Redcap databases, coordinates the data collection for all intervention studies, collaborates in study design and implementation, tracks study progress, generates internal reports, and conducts data analyses. Additionally, Belén serves a support role for all clinicians regarding clinical research protocols, records, and HIPAA compliance.
Born and raised in Buenos Aires, Belén identifies as a bicultural and bilingual Latina. She earned her BA in Cognitive Science at the University of California, Berkeley, and plans to continue her work with families exposed to adversity at the graduate level. Her clinical research interests center on the relational, cognitive, affective, and behavioral mechanisms underlying the intergenerational transmission of psychopathology, with the goal of advancing prevention development. Due to this research focus, Belén also has an interest in infant mental health and the emergence of psychopathology during the perinatal period. In her spare time, Belén enjoys cooking, photographing deciduous trees, and traveling internationally.
Angela Drexler, Staff Research Associate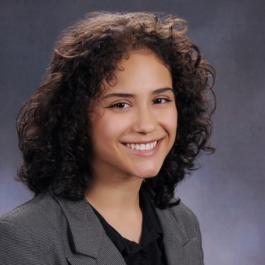 Angela Drexler is a part of the research staff at CTRP. As the SRA I, she performs routine data entry of psychometric and demographic data, assists with file review and data cleaning of past and current data, and tracks research and treatment supplies and material such as psychometric measures, scoring, toys, and office supplies, and basic editing and formatting of lab documents and materials as assigned.
Angela hails from the San Fernando Valley in Los Angeles and identifies as a biracial latina. She earned her BA in Cognitive Science at the University of California, Berkeley and intends on continuing her work with youth and parents exposed to early life emotional trauma. Her professional interests involve implementation and dissemination of research based interventions for underserved communities so as to address maladaptive behavior and trauma responses. On her free time, Angela enjoys watching animated movies, experimental cooking, relaxing near open water, and thrifting in the city.